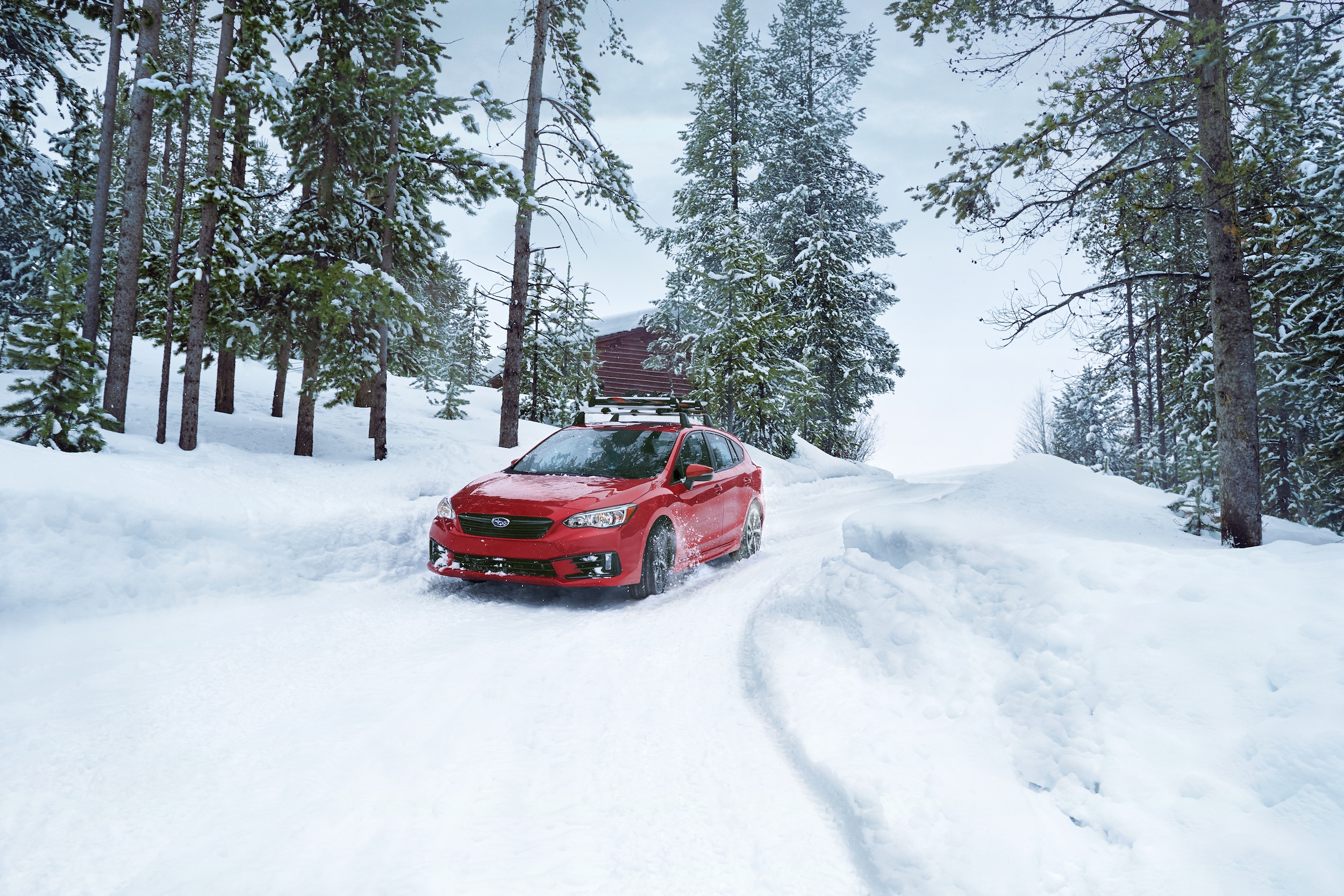 When the first dusting of snow arrives in Chicago, you want to make sure that your vehicle can get you where you need to go safely. AWD is a great feature to have in any vehicle as it improves traction and control on slippery road surfaces. If you are looking to update your current vehicle to a new Subaru that is better equipped for winter driving, then you've come to the right place! The Autobarn Subaru of Countryside, IL, has a large selection of new inventory that comes standard with all-weather driving capabilities. Continue reading to learn more.
How AWD Helps with Winter Driving Conditions
When you are equipped with AWD, you get more power, safety, and confidence. AWD sends torque to all four wheels compared to FWD or RWD drive cars that only send torque to two wheels in need. The major advantage to AWD is that when the conditions get slippery in Naperville, having power sent to all tires will help push you through these difficult conditions and prevent slippage.
You'll feel the difference when you add snow tires and can grip the road better.
You'll also notice a difference in stability and acceleration when equipped with AWD. With more power being sent to all four tires, you'll get more capability and efficiency.
Is AWD the same as 4WD?
This is one of the most common questions we receive from our Bensenville and Oak Lawn shoppers, and the answer is simple. No AWD and 4WD are not the same. AWD drive systems are engineered for full-time use while 4WD is only intended for part-time use and typically needs to be manually turned on.
Overview
Overall, AWD is going to give you the best and most reliable traction this winter in Chicago. Available on all Subaru models like the Outback and the Forester. You'll have more power to get through dense snow and more grip when freezing rain hits the highway.