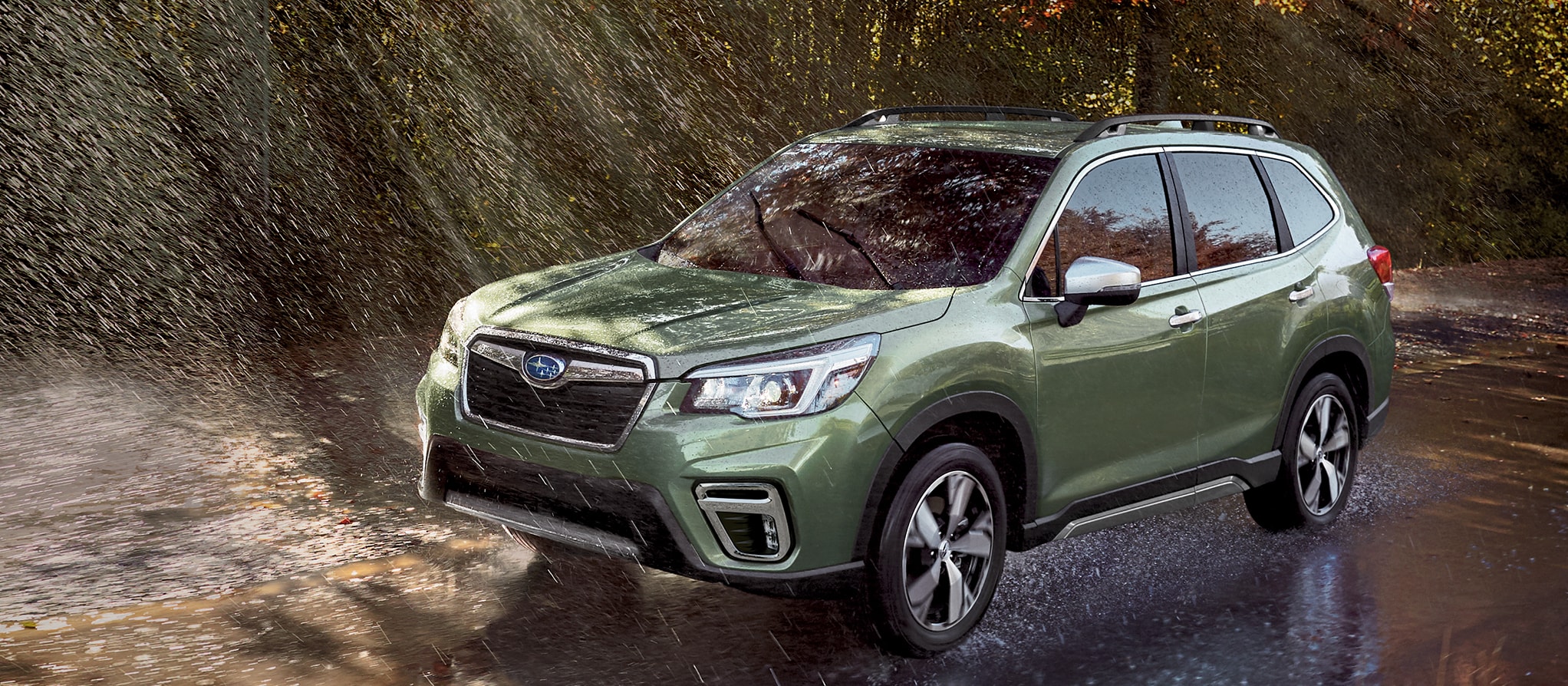 The Benefits of Leasing a Vehicle in Chicago
If you're in the market for a new vehicle, it might be in your best interest to lease over buy. Shopping for a new vehicle can be complicated, but here at The Autobarn Subaru of Countryside, our finance team works alongside your budget to help you get you the most affordable offer. For the money-conscious driver, leasing ends up costing you less each month and gives the chance to drive a new vehicle every few years. Depending on your financial situation, leasing can help you save money in the short-term and still give you access to all the latest tech and entertainment features found on newer models.
Lease a New Subaru in Chicago
When deciding whether you should buy or lease a new car, it's important to understand what your lifestyle entails. Not everyone has an unlimited budget and can afford to pay the premium of a brand-new car, but luckily there are other options. If you're more concerned about your month-to-month expenses and how much you can attempt to save in the short-term, leasing is perfect for you. Not only does leasing save you more money every month, but it also:
Requires little or no down payment
Provides no upfront sales tax charges
Allows you to drive a newer car every few years
Offers potential tax advantages for business owners
Gives you ease of trade-in at the end of your lease
The Drawbacks of Buying
Although buying gets you eventual ownership, there are many downsides to buying for the everyday driver looking to keep their expenses low. In addition to costing you more each month, buying a new car usually requires a pretty hefty down payment, which, if you're shopping on a budget, may be difficult to come up with. When buying a car, there are sometimes complications that arise, putting you in unfortunate "upside-down situations," like when your vehicle is worth less than what you actually owe. This puts added stress on your bank account and forces you to pay the value of something that has depreciated significantly.
Why You Should Lease from The Autobarn Subaru of Countryside
Leasing a new vehicle in the Oak Lawn area is a delicate process that requires help from a trained professional who can help you get a good deal with the money that you've got. After determining what you can afford, our finance team here in Countryside will work diligently to ensure your lease agreement is crafted to reflect your lifestyle best. Your financial portfolio is only one piece of the puzzle, so we like also like to evaluate your driving lifestyle to see what it is you need in your next new vehicle.
Proudly serving drivers from all over Illinois, we're proud to help drivers lease a new vehicle like the popular Subaru Crosstrek. Enjoy an adventure-ready SUV that's built for traveling and take advantage of the latest technology features while you explore the area. One of the biggest advantages of leasing a new Subaru near Broadview is the ease of trade when your contract expires. When your lease is up, simply bring your vehicle back to us in the same condition we sold it to you and easily swap it for a newer model. At the end of your term, you can decide to either re-sign or trade-in your current lease for a new model.
Call or Contact Us to Learn More
Leasing your next car saves you money upfront and each month while still giving you the chance to experience the latest gear and gadgets. For the ultimate driving experience in Chicago, choose to lease your next Subaru from The Autobarn Subaru of Countryside and get an affordable offer on an adventure-ready vehicle like the new Subaru Forester. For more information, please call or contact us online to speak with a member of our finance team. We look forward to meeting you!
Make an Inquiry